Four recent graduates receive 2021 international and Minnesota honors
University of Wisconsin-Stout alum Addie Kubitz loves the relationships she builds with vendors and commercial renters as a property manager for Clarity Commercial in St. Louis Park, Minn.
Kubitz, who graduated in December 2020 with dual degrees in real estate property management and business administration, has earned international recognition when she was named a 2021 Institute of Real Estate Management 30 Under 30 recipient.
She was one of three recent real estate alumni along with a construction program alum to be honored with 2021 awards.
IREM, based in Chicago, is an international community of real estate managers dedicated to ethical business practices, maximizing the value of investment real estate and promoting superior management through education and information sharing. The award recognizes the next generation of real estate management leaders.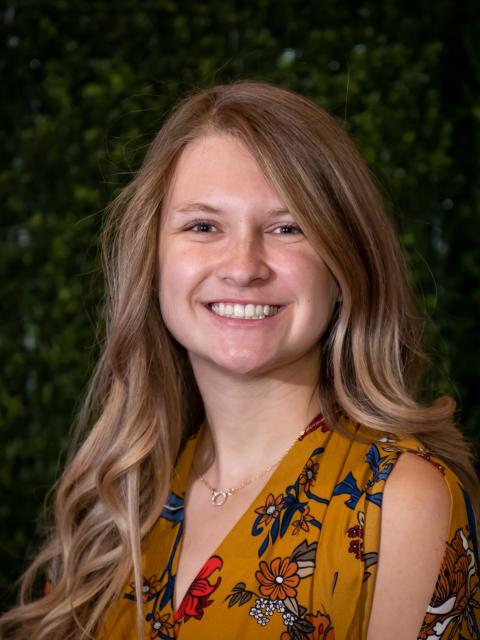 "Every day is different," Kubitz said of managing 12 commercial properties. "I like the relationships you can build with people whether it is the vendor or the tenants leasing space from the building owner."
Earning the award was an incredible honor, Kubitz said.
Kubitz originally planned to major in marketing and business education but found she enjoyed the financial management aspect of real estate property management. She was a member of the UW-Stout IREM student chapter and was co-president for two years.
While at UW-Stout, Kubitz had three internships. One at Weidner Apartment Homes in Madison for residential property management and another at Zeller Reality Corporation in Minneapolis for commercial property management were through Career Services. A third internship was at The Heights, a student housing complex in Menomonie.
"Addie is a great example of our REPM students," said John Sobota, lecturer in the School of Hospitality Leadership. "She is a proven leader and being named a national 30 Under 30 by IREM is a great honor. I'm very excited for her future."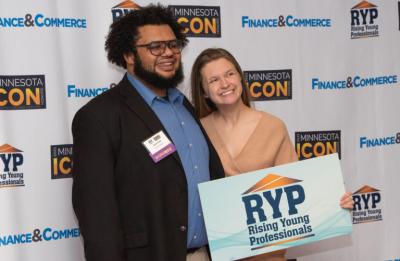 Kubitz appreciated that the real estate property management degree follows national standards so she could get her Accredited Commercial Manager (ACoM) certification one year after graduating and with three years of professional experience can become a Certified Property Manager (CPM).
"It is a fast track program," Kubitz, a Madison native, said. "You are working toward being a trained professional."
Carr honored
In 2021, Kubitz, who lives in Bloomington, Minn., also received the Minnesota Finance and Commerce Rising Young Professional award along with UW-Stout alum Josh Carr, who earned a degree in construction in 2017 from UW-Stout.
Carr works at Kraus-Anderson, a construction management company in Minneapolis. After joining the company in 2017 and becoming an assistant project manager, Carr has worked on more than $75 million worth of developments in the health care and K-12 school markets.
In addition, he helped develop and pilot a new process documentation system. The graduate of the company's preconstruction boot camp also leads its Emerging Professionals group.
Lytle recognized
UW-Stout alum Patrick Lytle, who graduated in December 2019 from the real estate property management program, has been named the 2021 Minnesota IREM Chapter ACoM of the Year. Lytle is an assistant property manager with Zeller's Fifth Street Towers in Minneapolis.
Lytle, a Madison native, started at UW-Stout in the hotel, restaurant and tourism management program but found he didn't like the short-term relationships with clientele.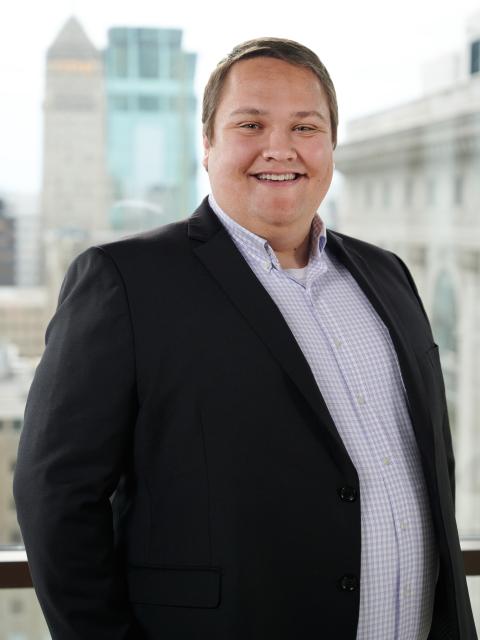 "That was what attracted me to real estate were the long-term relationships and building relationships with tenants and vendors," Lytle said.
With his degree from UW-Stout, Lytle, of Minneapolis, said he was prepared for the workforce. "I was prepared to come to work right out of college and make an impact right away," he said.
At UW-Stout he completed education requirements to earn Certified Property Management designation and recently was awarded the designation after three years of workplace experience. The designation is the highest a property manager can earn.
At UW-Stout Lytle had internships through Career Services at CUNA Mutual Group in Madison as an investment analyst in the company's commercial mortgage department, at Weidner Apartment Homes in Seattle and Oaks Properties LLC in the Twin Cities and Dallas, Texas.
"Pat put in the work and was extremely focused during my REPM classes," Sobota said. "For such an honor to be awarded only being out of school for a few years is a testament to our REPM program and amazing faculty members."
Gallardo garners award
Alum Tyhler Gallardo, who graduated in 2018 in real estate property management, earned the 2021 Minnesota Spirit of IREM Award. Gallardo is an assistant property manager with McGough, a construction, facility management and development company in St. Paul.
"I am extremely proud of all of our REPM graduates," Sobota said. "They continue to amaze me in the classroom and then as nationally recognized professionals. I'm grateful for the opportunity to share in their success. We're grateful that our students shine brightly and encourage more future students to consider a career in real estate."
Sobota is planning open house live information sessions on the real estate property management program this spring. Go here to see the list.
UW-Stout is home to the Weidner Center for Residential Property Management, which started in 2014 with a $1 million gift from Dean Weidner, who founded and owns Weidner Apartment Homes of Kirkland, Wash. The center in Heritage Hall provides an interactive learning environment.